We are a church for our community
All Saints' is a welcoming and friendly village church, here to serve and support all the people of Clayton West and High Hoyland in the ups and downs of everyday life, as well as in significant events.
The church is open daily from 8am to 4pm. Please feel free to come inside and look around, say a prayer or just enjoy a moment of quiet.
Our main services are on Sundays at 9:15am for relaxed and traditional worship, or Tuesdays at 9:15am for a quieter mid-week service. All ages are welcome and activities for children are provided.
Through the year there are opportunities to learn more about the Christian faith and to enjoy each other's company, joining in with opportunities to serve our local community and the wider world. See the calendar above for more details about these events. If you ever want a chat, get in touch via our contact page.
All Saints is a parish church and part of the Church of England and more locally the Diocese of Leeds. Part of what this means is that we exist for the whole village – as a quiet place for prayer and reflection and as a place where some of the great moments in life can be observed.
We look forward to seeing you soon!
9:15 am -
Parish Communion at All Saints'
6:00 pm -
Clayton West Carols Round the Tree
9:00 am -
Morning Prayer at All Saints'
9:15 am -
Midweek Communion on Zoom
9:15 am -
Parish Communion at All Saints'
9:00 am -
Morning Prayer at All Saints'
Safeguarding Notice At All Saints'
We take the safeguarding of children and vulnerable adults very seriously and our policies, approved by the Church of England and the Diocese of Leeds, are designed to underpin this. View our Safeguarding page for further details.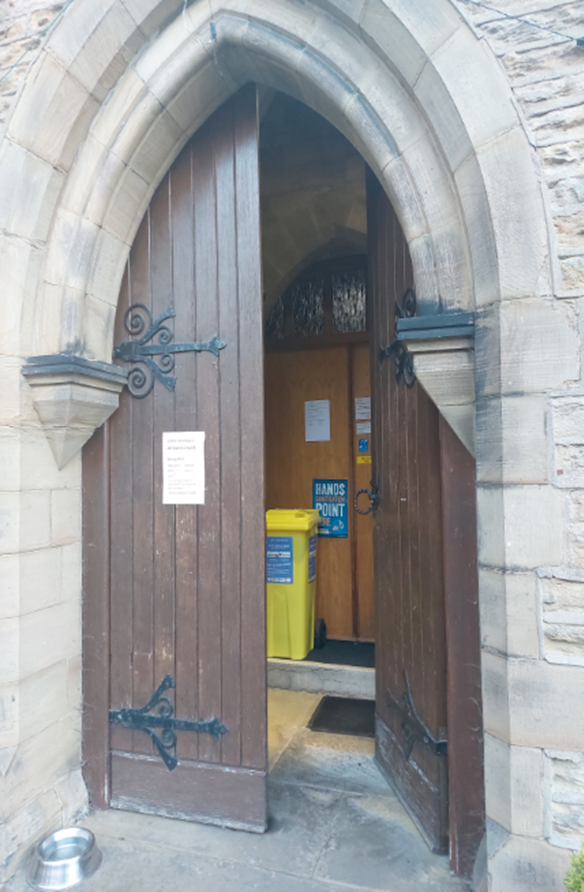 Donations of food and toiletries can now be left in our bin of kindness at All Saints'.
Gifts will be divided between the HD8 Community Pantry and The Welcome Centre.